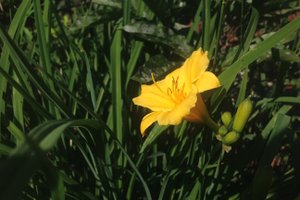 Hello and welcome to Solidarity Healing, a warm and inclusive therapeutic practice and safe space for healing.
As a therapist, my approach is grounded in establishing an effective therapeutic alliance with clients and is eclectic in nature, as it incorporates a variety of therapeutic principles, philosophies, and techniques to individualize service/practice, which enhances therapeutic outcomes. Additionally, my approach assists with identifying and capitalizing on client's strengths, abilities, and potential on their journey to healing.
Whether experiencing complex mental, emotional, or behavioral health symptoms, seeking guidance through a difficult situation (e.g. depression, anxiety, social challenges, family conflict, loss, low self-esteem, racism, sexism, LGBTQphobia, etc.), or desiring self-empowerment, I can provide effective therapeutic support to assist you with achieving your goal(s).
At Solidarity Healing, clients are valued, heard, understood, believed, uplifted, celebrated, encouraged, and empowered in their own right and light.
I look forward to meeting and working with you.
In solidarity,
Vicki Garrison, LCMHC